NW Computing maintains a knowledgebase of important information, training guides, and instructions for our clients, online and protected by industry-leading security. Synchronised with our monitoring and ticketing systems, it allows for easy review of all available information about sites, systems and polices, and enables our support team to have accurate information at all times.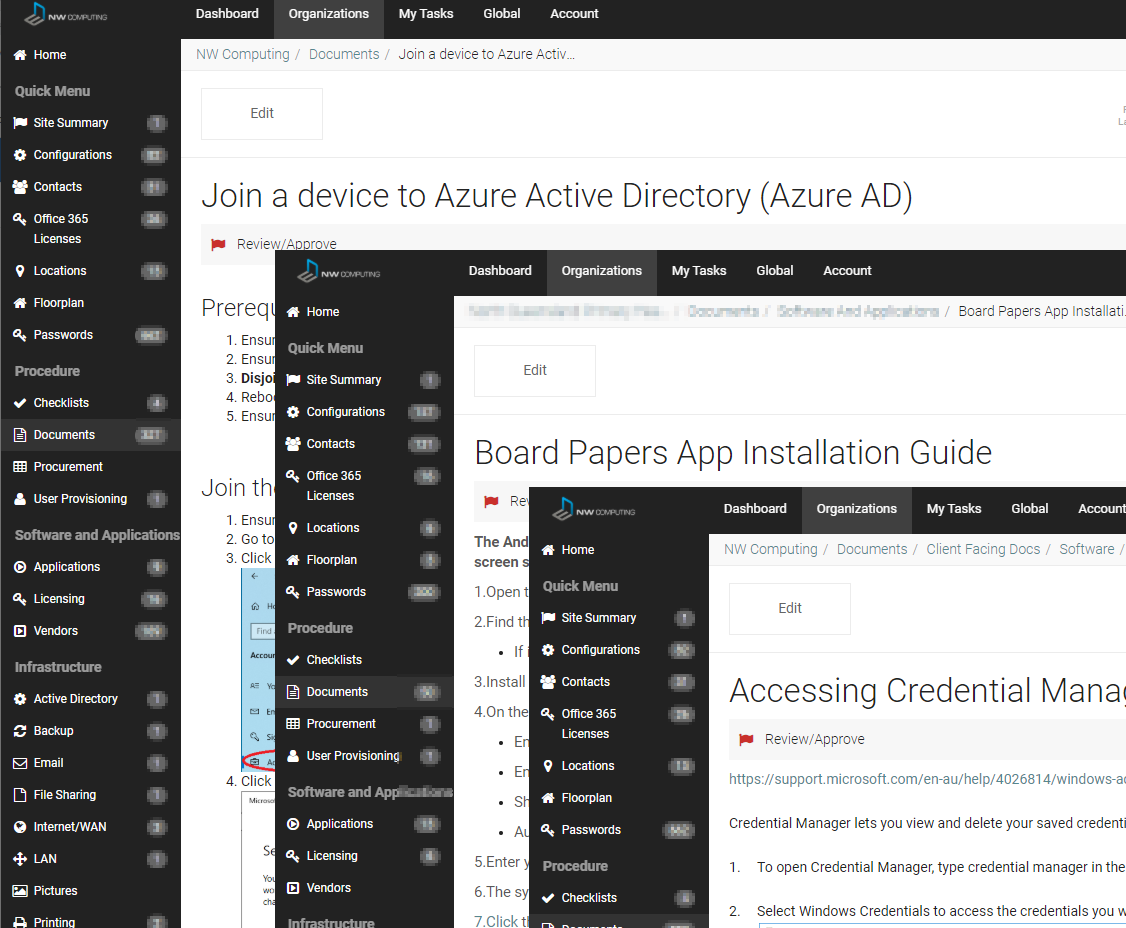 Your IT is only as good as your documentation
Scheduled reporting on service desk tickets allows for review of any common or repeating problems, and live dashboards provide up to the minute data on any current issues and trends happening with your systems. Supported by regular discussions with key NW personnel, this information can drive strategic decision making and ensure effective use of IT resources.