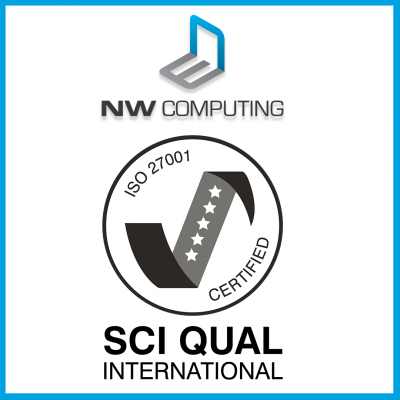 We are very proud to advise that NW Computing is now ISO 27001:2013 Certified by SCI QUAL International, and are listed on the JASANZ public register demonstrating "compliance to external stakeholders including customers, clients, competitors and government".
This confirms our ability to focus on security for our clients in today's ever increasing cyber threat environment.
The Australian Cyber Security Centre (ACSC) is encouraging Australian organisations to "urgently adopt an enhanced cyber security posture".
At NW Computing, we help make security part of business as usual.
Contact NW Computing for your business consultation today. 1300 484 539 (Australia and New Zealand).
What is ISO 27001 certification?
"ISO 27001 provides you with an independent endorsement that your commitment to information security meets international standards. Clients, partners and other stakeholders can have confidence that your systems to protect information are appropriate, effective and have been audited regularly." – SCI QUAL International